Monday, July 21st, 2014
Nigeria have been eliminated from the World Cup, following their defeat at the hands of France. This news has no doubt disappointed many fans, including Tunde Folawiyo. The Super Eagles got off to a good start, managing to defend themselves with ease up until the interval; however, during the second half of the match, their opponents suddenly came back to life, taking the lead at 79 minutes, when Vincent Enyeama failed to block a header by Paul Pogba. Shortly after this, Nigeria's fate was sealed by their own captain, Joseph Yobo, who accidentally scored an own goal.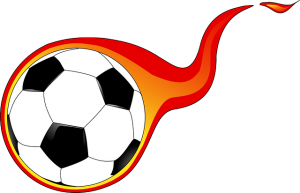 The match was somewhat controversial, as commentators noted that the referee made a number of errors in judgement. Some argued that he should have sent off Blaise Matuidi, after his unnecessarily aggressive challenge on the midfielder Ogenyi Onazi led to the player being carried off the field in a stretcher. It was also pointed out that Olivier Giroud should have received a harsher punishment for having intentionally elbowed John Obi Mikel. Keshi criticised the referee, and even went so far as to accuse him of being biased. He explained that whilst mistakes were bound to happen, the referee's decisions were 'questionable'.
In addition to delivering a scathing review of the referee, Keshi was also said to have announced that he would be stepping down as manager of the team. However, just two days after the media reported that he had resigned, Keshi released a statement denying this. He explained that he whilst he would probably be leaving, he was not choosing to do so, and was only moving on because his contract had not been renewed by the NFF.
The aforementioned Joseph Yobo also released a statement, announcing his retirement from international football. This should come as no surprise to Tunde Folawiyo or other Eagles' fans, given Yobo's unfortunate own goal. However, with the exception of his most recent match, Yobo has served the team well over the years, and will be remembered best for having been the first ever Eagles player to participate in 100 matches internationally. Yobo described his decision to leave as 'bittersweet', noting that whilst he will be sad to say goodbye, he is looking forward to focusing more on his family.