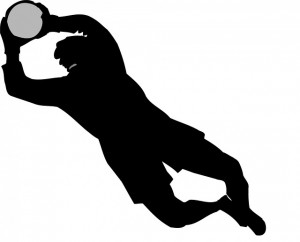 As a supporter of Nigeria's national football team, Tunde Folawiyo was no doubt disappointed when their recent clash with Greece ended with neither side having scored. However, although the Eagles failed to net any goals, they performed well in terms of defending themselves; Greece only had one clear opportunity to score, during the 83rd minute, when Salpingidis' header resulted in the ball going just over the bar.
Initially, it seemed as though Greece might take the lead when, in the 7th minute, a quick pass from Karagounis to Fetfatzidis went unnoticed by the Eagles. However, Fetfatzidis's shot was inaccurate, and never made it into the net. Three minutes later, things seemed to be looking up for Nigeria, when they were awarded a free kick, that was taken by Emenike, but a weak shot by the striker meant that the team failed to gain the upper hand.
The remainder of the match was filled with missed opportunities, as both sides struggled to break down their opponents' defensive line. Towards the end, Nigeria resorted to taking shots from long range, rather than attempting to get closer to the goal post, but this approach proved fruitless. Things went from bad to worse after Echiejile suffered an injury on the pitch and had to sit out the rest of the game.
After the match, Eagles coach Stephen Keshi expressed some disappointment with the team's performance, noting that his players would have to improve very quickly if they wished to succeed at the World Cup. He acknowledged that every team has bad matches now and again, and added that perhaps this less-than-perfect game would motivate the players to work harder during the tournament. He finished by saying that the purpose of a friendly is to help a team unearth its weaknesses, and this is precisely what happened during the Eagles' battle against Greece.
Despite his words, Keshi might be regretting his choice of squad members, given their performance in this match. Eagles fans such as Tunde Folawiyo were probably quite surprised at the manager's decision to exclude midfielders Joel Obi and Nosa Igiebor, as well as Sunday Mba, who played extraordinarily well during the African Nations Cup. However, Keshi explained that he could not be sentimental when making his choices, and had to base his decisions on players' recent performances.
Tags: Africa, Football, Nigeria National Football Team, Nigerian Football Federation, Nigerian football team, Nigerian National Team, sporting generation, Super Eagles, Tunde Folawiyo, tunde folawiyo africa