August 29th, 2014
Eagles supporters such as Tunde Folawiyo will probably be relieved to learn that the NFF (Nigerian Football Federation) is now close to establishing the terms of a new contract with Stephen Keshi, which will result in the coach returning to his former role as the Super Eagles coach. Keshi was appointed to this position in late 2011; since then, he has helped the team to achieve some outstanding results at both CHAN and AFCON.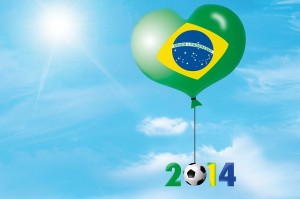 However, after guiding the Eagles to the final 16 at the 2014 World Cup, his contract with the NFF was allowed to expire, and it seemed as though he would be forced to bid farewell to the team which he had been coaching for close to three years. Both the Sports Ministry and the NFF were initially reluctant to renew his contract, perhaps due in part to Keshi's insistence on better terms. However, recent reports indicate that the coach and the NFF have been able to compromise and reach an agreement which suits both parties.
Despite the fact that the salary offered is less than what the coach had originally asked for, he is believed to be willing to accept it, and stay with the team for at least another three years. In a press conference, Keshi explained that overall, he was pleased with the improvements to his contract, adding that he is now 'ready to serve', and is looking forward to finishing what he started.
With this matter now settled, Eagles' fans like Tunde Folawiyo are no doubt eager to see the team begin their preparations for AFCON. Tijani Babangida, a former winger for Nigeria, has advised Keshi and the players to concentrate all of their efforts on readying themselves for this tournament. With less than a month to go until they meet Rwanda for the qualifying match, the pressure is on.
Babangida has said that whilst the Super Eagles are unarguably a strong team, and have the ability to defeat their opponents in upcoming games, they will not do so unless they train intensively over the next few weeks. He noted that the first match of any major tournament is always important, and cautioned the Eagles against taking their game against Rwanda too lightly.
Whilst Folawiyo takes an interest in the world of football, he also has many other passions; for instance, he is fascinated by the lives of important, inspirational figures. To find out more about his thoughts on this subject, read the influential icons blog of Tunde Folawiyo.