The Super Eagles emerged as victors in their recent match against Bafana Bafana, finishing with a score of 3-1. For those who, like Tunde Folawiyo, have supported Nigeria for some time, this win should come as no surprise; these two teams have played against each other eight times over the past 22 years, but Bafana Bafana have only managed to defeat the Eagles on one occasion – the Nelson Mandela Challenge of 2004.
Prior to the match, Gordon Igesund, the South African team's coach, made several changes to the team, replacing Thato Mokeke and Buhle Mkhwanazi with Tebogo Langerman and Tefu Mashamaite, and Itumeleng Khune with Moeneeb Josephs. The match itself was a tense one, with both teams having players – Solomon Kwambwe and Vuyo Mere – sent off.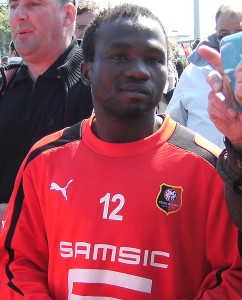 The lead was taken by the Eagles 22 minutes in, when Uzoenyi decided to show off his technical ability by taking a pass from Ede and immediately sweeping it into the net. Just ten minutes after this, they scored a second time, via a free kick taken by Ede. At half-time, Igesund attempted to improve the situation by making further substitutions, replacing Vilakazi with Chabangu.
His efforts were to no avail however, with the Eagles' tripling their advantage in the 63rd minute, thanks to some skillful footwork  by Uzoenyi. This third goal seemed to energise Bafana Bafana, and although at this point, it was clear who would win the match, they made an impressive effort to reduce the deficit, with Park successfully slotting the ball in a few minutes before the final whistle. His opportunity came about via a penalty, which was awarded after the midfielder Mashego took a tumble, because of an error made by Uzochukwu.
Whilst Tunde Folawiyo and other Eagles' fans were most likely thrilled by the team's amazing performance, South African supporters will undoubtedly be very disappointed by the result. This loss spells the end of the road for Bafana Bafana in the CHAN tournament; following their draw against Mali, they needed to win this match in order to qualify for the next round.
In an interview afterwards, Gordon Igesund was diplomatic about the team's defeat, stating that the Eagles' victory was 'well deserved' and that there were no excuses for how poorly his team had played. He added that Nigeria were clearly faster and physically stronger, and that they had, quite rightly, taken full advantage of the mistakes made by the South Africans.
Tags: Africa, Nigeria National Football Team, Nigerian football team, sporting generation, Super Eagles, Super Eagles defeat Bafana Bafana, Super Eagles triumph, Tunde Folawiyo, tunde folawiyo africa, tunde folawiyo bio, tunde folawiyo executive, tunde folawiyo profile