Tuesday, July 15th, 2014
After losing their match against France, the Super Eagles were eliminated from the World Cup; this development has no doubt disappointed fans of the team, such as Tunde Folawiyo. It has also given rise to some criticism of the players' performances, and there have been suggestions that there needs to be a complete overhaul of the current squad. However, Christian Chukwu, who once served as the coach of the Eagles, has said that such drastic measures are unnecessary.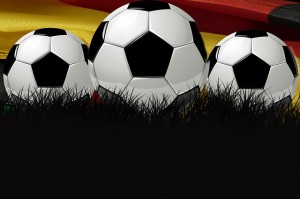 In an interview with the press, he argued that the team had actually done quite well at the tournament, and that it was simply bad fortune, rather than a lack of skill, which led to their defeat. He did however, admit that some of the players' needed further training.  Ejike Asiegbu, the Nigerian actor, also had his say regarding the Eagles' elimination; he described it as a 'wake-up call', but added that Keshi could create a stronger team, if given the opportunity to do so.
He went on to say that the Nigerian Football Association should extend the coach's contract, as Keshi's management of the team has already resulted in a vast improvement in its skill level. Whether or not the NFA will heed Asiegbu's advice remains to be seen. Keshi himself has publically stated that he would be quite happy to remain in his current role, if the NFA wanted him too. Speaking to a journalist in Abuja, he explained that he believed the Super Eagles could become an incredible team over the next couple of years, if provided with the right guidance.
Despite Keshi's obvious attachment to the Eagles, it looks as though he will be moving on. This will no doubt sadden Eagles' supporters like Tunde Folawiyo. Although news of his possible departure only broke a few days ago, reports indicate that there are several people already vying for his position. Rumour has it that the Argentine coach Rodolfo Zapata may be a potential candidate.
Many spectators noticed Nigeria's lack of technical finesse during the World Cup, and this is something which Zapata has been encouraging the team to work on for several months now. His astute observations of the player's weaknesses suggest that he may be a wise choice. An NFA official refused to comment on whether or not they were considering Zapata for the position, explaining that they could not disclose this information before Keshi officially resigns.